A
The difference between oil-soluble and water-soluble lecithin only worked for different type fat liquor:
1.oil-soluble soya lecithin liquid, it's can only can used for oily form.
2.modified/water-soluble lecithin liquid,it can both used for oily and pasty form.
So,water-soluble is more multifunction compared with oil-soluble,even the pricehigher,you may think about it.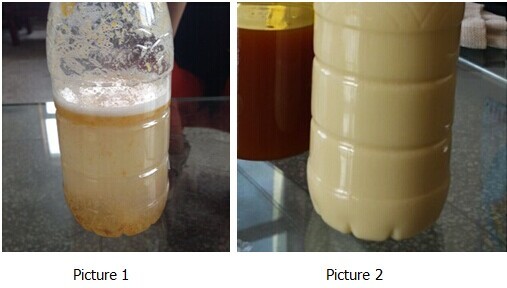 Testing:
Step 1: draw water soulbe soya lecithin from drums
Step 2:put into bottles

Step 3:mix water and soya lecithin, then shaking

Step 4: form into white milk color ,ealy soluble into water

You can see picture 1 is oil soluble soya lecithin liquid , picture 2 is water-soluble lecithin liquid