liquid soy lecithin as wetting agent, dispersing agent, W/O emulsifier
Factory general introduction:
TIANJIN HEXIYUAN LECITHIN TECHNOLOGY CO., LT is a professional manufacture of SOYA LECITHIN LIQUID,which own two factories located
in Tianjin city and GUANGXI provience.We can ship the goods both Tianjin port and FangCheng port.

Production ability is 5000mt each year, supplying both Chinese domestic and abroad market. The exporting rate is 50%,and here in China,50% trading company buying from us to resale.

Besides, we have very good relationship SOYA LECITHIN POWDER & GRANULE associate factory, which use our liquid lecithin as raw materials, which will guarantee the quality and favorable price.
Specification:
| | |
| --- | --- |
| Testing Item     | Specification |
| Insoluble residue in acetone  % | ≥60 |
| Insoluble residue in hexane  % | ≤0.05 |
| Acid value(as KOH)mg/g | ≤30 |
| Moisture  % | ≤0.5 |
| Color,Gardner,5% | ≤9 |
| Peroxide Value mmol/kg | ≤5.0 |
| Appearance | Transparent liquid. |
Application: 
     Edible Modified or Improved Soya lecithin has a good properties based on a chemical reaction that it can 
change its molecular structure. Being its good hydrophilic ,the soya lecithin is widely used in the field of 
beverage ,baking, puffed food as well as quik-frozen food served as emulsifier, remover/ Lecithin Mold Release, reducing viscosity agent, setting agent application.
For food additive, food ingredient, bakery foods, biscuits, ice-cone, cheese, dairy products, confectionary, instant foods, beverage, margarine; 
For animal feed, Aqua feed: leather fatliquor, paint & coating, explosie, ink, fertilizer, cosmetic and so on.
Emulsifier, Nutrition, Lubricant, Thickener.
Apparence:
Transparent tawny viscous liquid, Brown fluid soy lecithin.
It has good solubility, soluble in water and oil .
Packing: 
LIQUID SOYA LECITHIN: By 200kgs net weight steel drums(small mouth & top open),200kgs HDPE drums,
20liters Portable plastic drums,1MT IBC drums.Flexi bag packing.
200KGS STEEL drums             200KGS  HDPE drums         20liters  Portable plastic             IBC drums            Flexi bag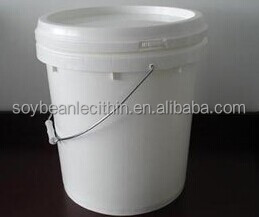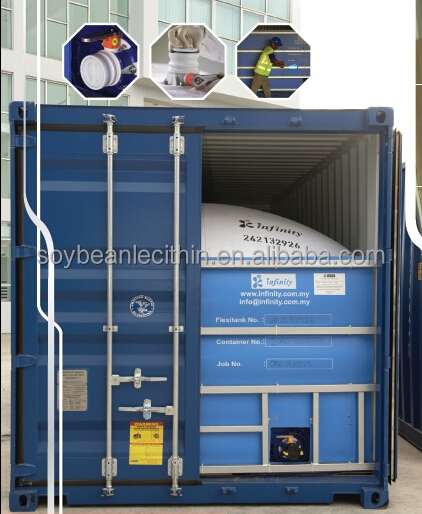 STEEL DRUMS OVER LOOK:
                                    small mouth                                                                       Top Open

POWDERED SOYA LECITHIN & PC:By 20kgs carton box/carton barrels: Inner PE bags, outer packed with
aluminum foil bag, then packed in carton barrels.
                PE bags                                 aluminum foil bag               carton box                                    carton barrels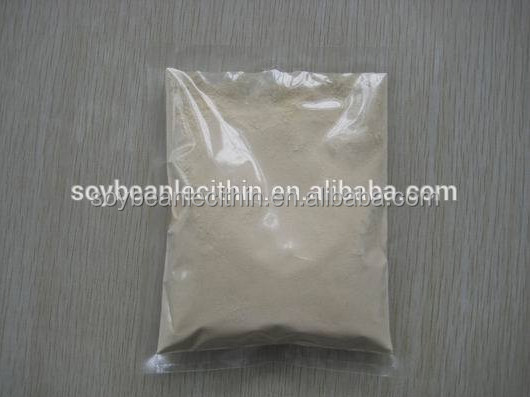 PALLETS:Wodden fumigation pallets can be added as per request.
Loading capacity:
without pallet:
20KGS carton box:11.2mt will loading in 20'fcl max.
200kgs net weight small mouth steel drums,98drums/19.6mt(two layer standing and one
layer sleep) for 20'fcl max.
200kgs net weight top open steel drums & HDPE drums,80drums/16mt (two layer standing)
for 20'fcl max.
1MT IBC drums:20drums,20mt for 20'fcl max.
Flexi bag packing: 22-23mt for 20'fcl max.
Adding pallet:all 200kgs drum,4 drums on one pallet,20pallets,80 drums/16mt for 20'fcl max.
Storage: 
1) Be set to cool.dry and ventilated place .away from Fire source.
2) Sealed,avoid light,Prevent from rain and strong acis or alkali.
3) Lightly transport and protect from package damage.
Storage life: 12-18 months
If you wants to find a  reliable and long term cooperater,do not hesitate to contact me from below ways: