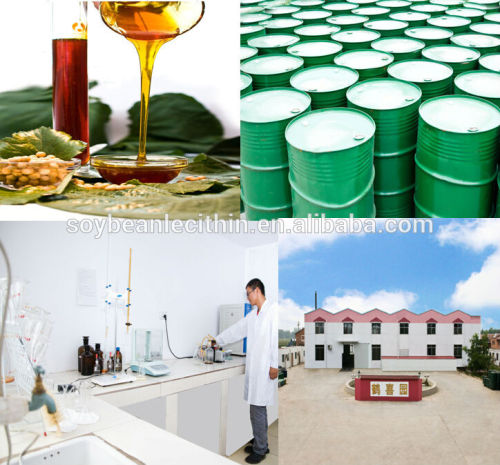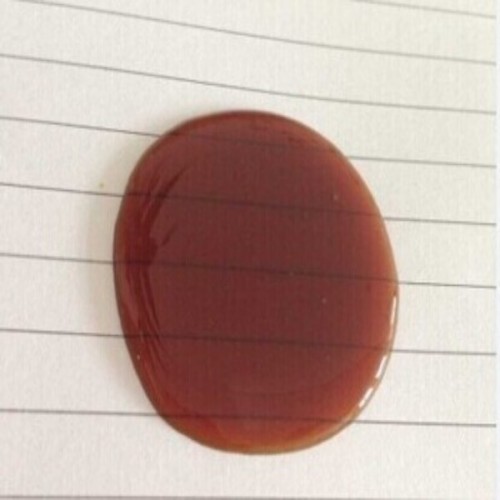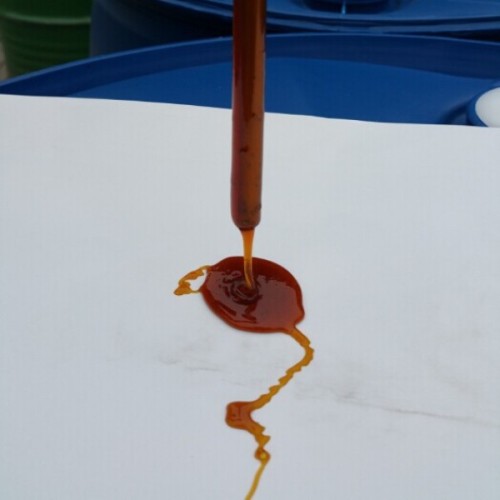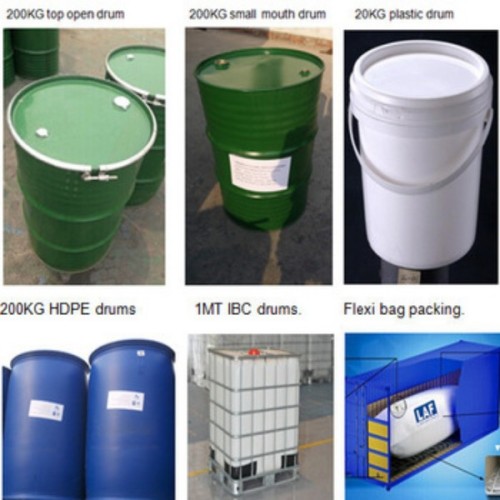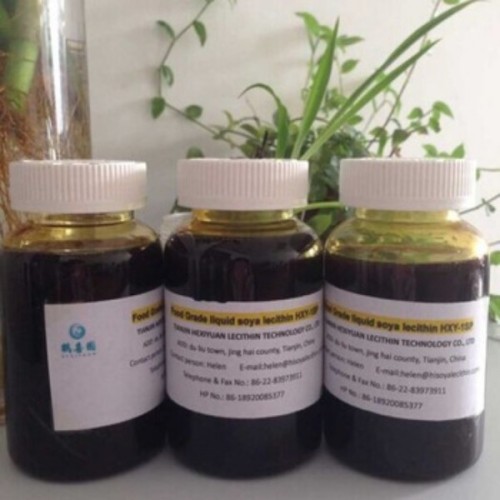 high grade biologically active bulk soya lecithin Food Supplement
Model

HXY-1SP
Min. Order

1 ton
Item specifics
CAS No.

8002-43-5
Other Names

Soybean lecithin
MF

C12H24NO7P
EINECS No.

232-307-2
Type

Acidity Regulators, Antioxidants, Chewing Gum Bases, Colorants, Emulsifiers, Enzyme Preparations, Flavoring Agents, Nutrition Enhancers, Preservatives, Stabilizers, Sweeteners, Thickeners, as emulsifier, stabilizer, instantizing agent, release agent, lubrican
Ether insoluble

≤0.05%
Acetone Insoluble (%)

≥60%
Aether - Insoluble Matter (%)

≤0.1
Moisture and volatile /Water /(%)

≤1.0
Acid Value (mgKOH/g)

≤30.0
Description
soya lecithin
Enriched / Concentrated Soya lecithin

food grade Liquid Soybean Lecithin
GMO/NON GMO / food grade Liquid Soybean Lecithin
acetone 60 food grade liquid soya lecithin supplement from China manufacturer
Appearance: Yellow or tan Liquid, viscous, symmetrical texture, have the fixed lecithin odor.
Technical Index:
| | | |
| --- | --- | --- |
| Item | | HXY-1SP |
| Appearance | | Translucent liquid |
| Assay Acetone insoluble | | ≥60% |
| Ether insoluble | | ≤0.5% |
| Acid value | | ≤30mgKOH/g |
| Moisture | | ≤1.0% |
| Color,Gardner,5% | | ≤12 |
| Peroxide Value | | 0 |
Description:
Concentrate soya lecithin can thoroughly solve series of phospholipids problems such as the uneven texture, the poor liquidity and the unstable quality, etc. By using such lecithin, the product quality is more stable as well as physical & chemical index.
Surely the emulsification will be also better. Products are packed by filling sealing to avoid air ,so that makes products acid value more stable. Our factory can achieve mass production, one of the production line can produce 100 tons lecithin by one time. Every production line is enough stable for exporting.
This product is a natural product extract from the raw soy. It is rich in lecithin (PC) cephalin (PE) inositol phospholipids (PI), which widely used in the medicine/pharmaceutical, food, animal feed and industrial emulsifying dispersant, mold release agent. And this product has the good emulsifying property, the shallow color and luster, the high activity and the good liquidity
Storage:
1) Be set to cool.dry and ventilated place .away from Fire source.
2) Sealed,avoid light,Prevent from rain and strong acis or alkali.
3) Lightly transport and protect from package damage.
You can do heat treatment processing under 80℃.
Storage life/Shelf life: 24 months
Application to Bread, steamed bread and cakes:

As emulsifier, wetting agent ,antioxygen: add lecithin 0.6 ~ 1% can make the water in the dough evenly dispersed, increase the extensibility of the bread, flexibility and expansibility, moisture not easily loss, keep the bread soft performance, the stoma of the bread heart is small and the swelling is loose, make bread more soft, slow hardening of the bread.
Chocolate:
Application to chocolate
1. As emulsifier: Accelerate the dissolution rate of cocoa butter in sugar, make it completely dissolved and dispersed homogeneously in the chocolate syrup, prevent fat cream phenomenon.
Reduces the surface tension of chocolate, chocolate improve surface structure, non-stick teeth when eating, and refreshing, and smooth surface of the chocolate and maintain luster, improve the quality of food.
2. As release agent : Can improve the chocolate syrup filling mold filling and solid degrees, make the filling mode of chocolate plate convex concave, edges and corners, and can improve the demoulding integrity of chocolate plate, improves the chewing taste of chocolate.
3. As wetting agent : Can improve the water resistance of chocolate, enlarge the humidity range of chocolate processing.
(1) Add 2-5%.
(2) In the milk chocolate, white chocolate, in order not to affect the colour and iustre, appropriate chooses decolorizing soya lecithin.
Ice- cone /wafer:
1. soya lecithin is applied to the Ice- cone and wafer manufacture , mainly for emulsifier, wetting agent.
2. As release agent, soya lecithin help to shape: add lecithin can improve the fragile tube and wafer during demoulding integrity, at the same time also can prevent peeling phenomenon .
Biscuit:
Soya lecithin used in biscuit production, mainly as emulsifier, wetting agent and release agent.
1. Add soya lecithin in the crisp biscuit ,can convenient demoulding also play a role on puff.
2. The toughness effect to the improvement of the appearance and shape of biscuits
3. In sandwich biscuit production process, as emulsifier, can make butter, sugar better fusion, more exquisite taste of sandwich.
Confectionary
1.As moisturizing and wetting agent :can improve the properties of candy and prevent the sugar recrystallization, can improve the wetting properties of food, also have a good dispersion.
2. Can make the products taste good, no oil leakage, not stick in the process of machining cutting knife, improve processing conditions.
Margarine:
As emulsifier: add 0.1 ~ 0.3% soybean lecithin make fat mixing of various kinds of melting point. At the same time ,soya lecithin has the ability to resist oxygen, it can prevent the margarine from rancidity, prolong shelf life.
Macaroni, egg noodles, and liner:
Emulsifier, moisturizing agent, antioxidant:
Make water, surface can better fusion, increase the noodles and the elasticity of the dough, can prevent the pasta water evaporation, the colour and iustre of all kinds of food
Ice cream:
Increasing the smoothness of the product, but also can prevent the products "sandy" phenomenon, reduce the dosage of egg yolk to cream, stable performance.
Instant powder:
Add 0.2% lecithin powder, dissolution ability increased significantly .
Gum chewing gum:
As emulsifiers for flavor carrier and the gum base, component dispersed uniformly and reduce the viscosity and adhesion, easy extrusion, cutting and separating; increase the toughness, soft texture, delicate lubrication to prevent sticky teeth, chewing pure taste, to extend the shelf life.
Liquid ( without pallet )
1. 200kgs net weight steel drums(small mouth & top open)
small mouth :1x20 fcl can load 98 drums( two layer standing and one layer sleep), with 19.6tons total.
top open: 1x20 fcl can load 80 drums ( two layer standing ), with 16 tons total
2. 20 liters Portable plastic drums, with 12 tons total
3.200kgs HDPE drums:1x20 fcl can load 80 drums ( two layer standing ), with 16 tons total
4.1MT IBC drums:1X20fcl can load 20 IBC drums, with 20tons total
5.Flexi bag packing with 22 tons total
Pallet:Wooden fumigation pallets can be added as per request.
Adding pallet: all 200kgs drum,4 drums on one pallet,20 pallets, 80 drums/16mt for 20'fcl max.
1. Output 5000mt per year , both in Chinese domestic and abroad market,Shareing 50% domestic share.
And 50% trading company buying from us to resale.Besides, we have very good relationship SOYA LECITHIN POWDER & GRANULE associate factory.
2.We can export from qingdao,tianjin,fangcheng port china.Head factory located in tianjin,another one loated in guangxi china.
3.,Our crude raw material from china govement oil plant,the price and quality is very good ,then we put our own tank for deeping processing accroding to different requirement.
Services we can provide:
1.We supply high purity soya lecithin in and out of China.
2.The packaging can be customized as per client's specification.
3.We provide free charge test samples.
4.We give quality assurance and our products may be issued by regular invoices as proof of purchase.
5.Our best food grade soya lecithin is ISO approved
Free samples can be sent on request
Standard:
Contact:
1. What's your payment terms?
T/T or L/C.
2. When will i get reply?
We ensure you fast response, fast service .Emails will be replied in 12 hours,your questions will be answered in time
3. How about the packing?
Usually we provide the packing 200kg / steel drums or 20kgs / plastic drums. Of course, if you have special requirements on them, we will according to you.
4. How about the validity of the products?
According to the products you ordered.
5. What documents you provide?
Usually, we provide Commerical Invoice, Packing List, Bill of loading, COA , Health certificate and Origin certificate. If your markets have any special requirements, let us know.
6. What is loading port?
Usually Tianjin.