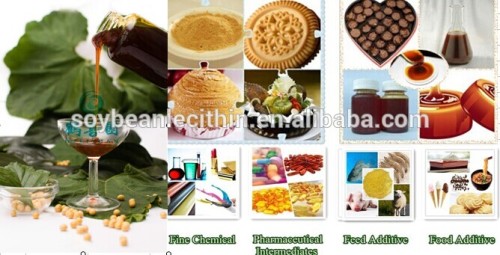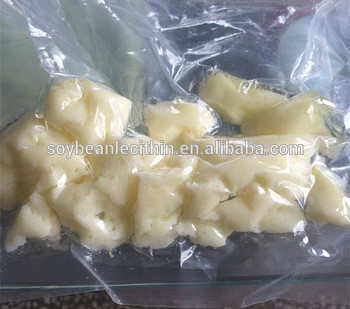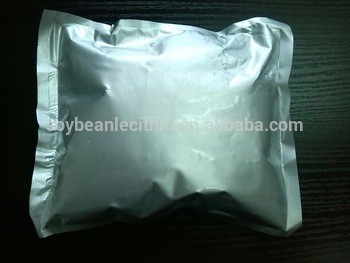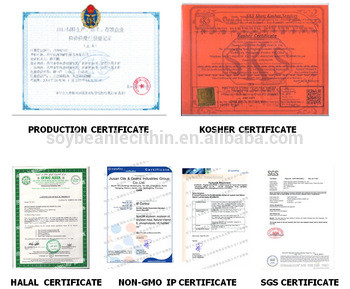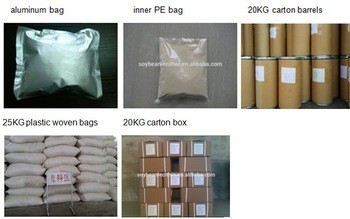 phosphatidylcholine soybean lecithin
Model

hxy-1sp
Min. Order

1 ton
Item specifics
CAS No.

8002-43-5
Other Names

soya lecithin
MF

C40H82NO9P
EINECS No.

232-307-2
Type

Acidity Regulators, Antioxidants, Chewing Gum Bases, Colorants, Emulsifiers, Enzyme Preparations, Flavoring Agents, Nutrition Enhancers, Preservatives, Stabilizers, Sweeteners, Other
Description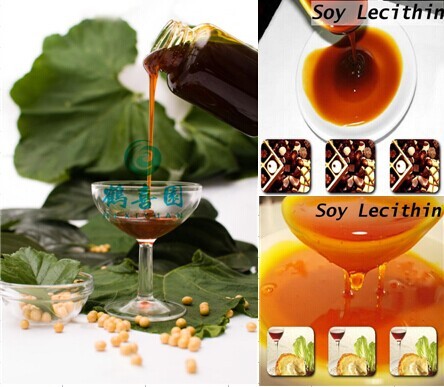 liquid Soybean lecithin

Product name

Soybean lecithin(PC-98)

Chemical name

Phosphatidylchoine

Cas No.

8002-43-5

Molecular formula

C40H82NO9P

Character

Appearance

Yellow waxy solid

Indentification

Conform

Water

1.4%

Acid value

3.8mgKOH/g

Alkali value

98gI/100g

Colour

≤0.8 (350nm)

Emulsifying stability

Less delamination

Inspection

Nitrogen

1.7%

Toluene Insoluble

0.2%

Acetone insoluble

98.2%

Peroxide value

4.5mEq/kg

Ethanol-soluble

99.2%

Heavy Metal

≤10PPm

Pesticide Residues

≤2PPm

Phosphorus content(P)

4.1%

Phosphatidylcholine(PC)

≥98%

Preservation and Shelf Life

Preservation

Store in a cool and dry area, sealed and keep from direct light.

Storage life

12 monthes

Packing

Specification

500g/bag

Packing

Iinside is polyethylene plastic bag , outside is aluminum foil bag

Application

Pharmaceutical products

Used as raw material of health food or emulsifier

Health food

Blood lipid regulation,liver protection,Anti aging

Standards

Enterprise Standard; Lecithin General Technical Requirements
Usage:
It′s a natural emulsifier obtained from the crushing of soybeans composed of a complex mixture of different continents. It can be used in the bio-chemical studies, also to make emulsifying agent, lubricant and as the source for phosphate and essential fatty Acids etc. Such as Bakery foods, biscuits, ice-cone, cheese, dairy products, confectionary, instant foods, beverage, margarine; animal feed, Aqua feed: leather fat liquor, paint & coating, explosive, ink, fertilizer, cosmetic and so on.
Storage: 1.Be set to cool.dry and ventilated place .away from Fire source.
2. Sealed, avoid light, Prevent from rain and strong acid or alkali.
3.Lightly transport and protect from package damage.
Packing:
Packing (for liquid): 1. plastic drum with net weight of 20kg/ drum; 2. new iron drum with net weight of 200kg/drum. Packing( for powder): Inner packing: double-ply low pressure polythene plastic bag or aluminum & platinum bag with different specifications of 1kg/bag, 5kg/bag and 10kg/bag. Outer packing: brown paper box packaged with net weight of 20kg/box
Delivery Detail: 14 days after ordering(ASAP).
Carried Standard: the international standards, such as BP, USP, FCC, etc. and China National Standard: GB.
Export area: such as Australia, Spain, Singapore, Portugal, Malaysia, India, Pakistan, Turkey, Nepal, Egypt, South Africa, Romania, etc.
You can also tell us your application background, we can recommend the appropriate ones for your choice.
If you have any requirements, please contact us, We will provide you with our best service.