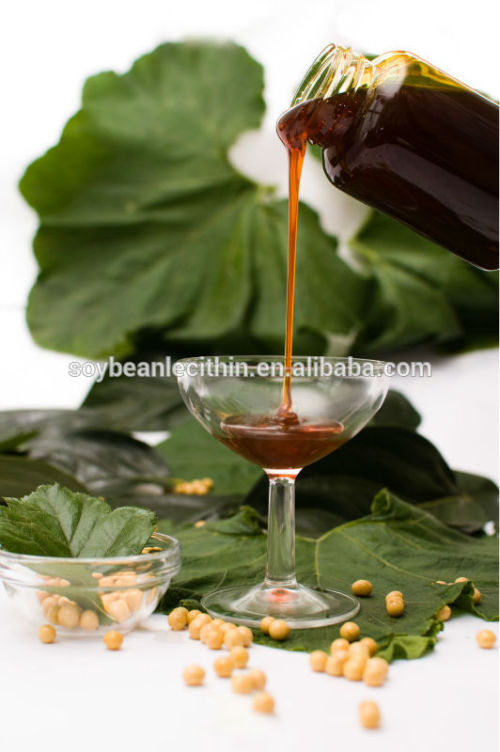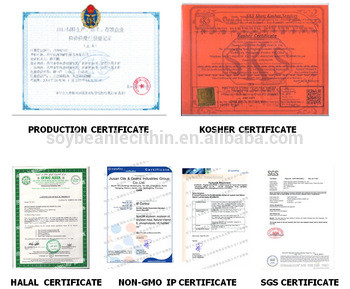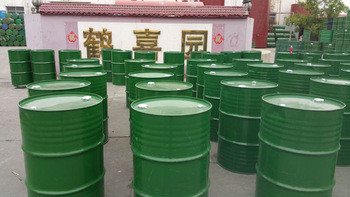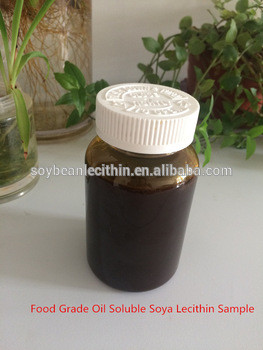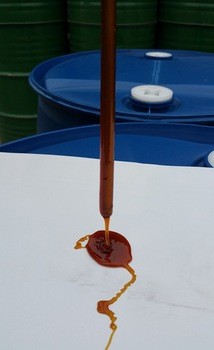 PC35 soya lecithin Phosphatidyl choline
Item specifics
CAS No.

8002-43-5
Other Names

soya lecithin
MF

C40H82NO9P
EINECS No.

232-307-2
FEMA No.

8002-43-5
Type

Antioxidants, Chewing Gum Bases, Colorants, Emulsifiers, Enzyme Preparations, Flavoring Agents, Nutrition Enhancers, Preservatives, Stabilizers, Sweeteners, Thickeners
color

brown
Description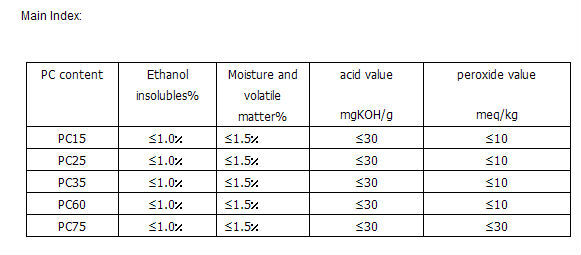 Concentrated Soya lecithin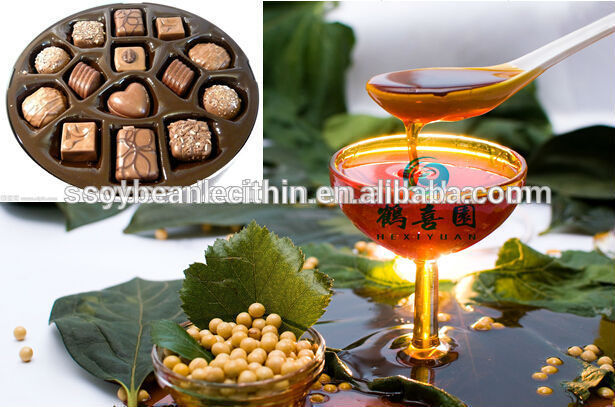 soya lecithin (scientific name phosphatidyl choline, referred to as PC) use powder soya lecithin as raw material, through ethanol extraction, refining process then become yellow waxy products.This kind of Lecithin is one of the health care products for brain, lipid-lowering .The content of PC play an important role in nutrition and health, other health food, medicines are developed around the content of PC.
It can customize according to customers special requirements for the PC content.Application: PC level apply to pharmaceutical, industrial mold release, the emulsifier, high-end cosmetics moisturizing agent, dispersant, etc.
Packing:
Neight Weight: 20kg/carton
One carton include two specication :
1., 5kgX4 bags
each one bags (5kg) inner packed with PP bags ,PE bags outer packed with aluminum foil bag,then packed in one carton.
Storage :
Soya lecithin products easy absorb moisture from the air, must be sealed storage and transportation, preserving in a cool and dry place .
You can do heat treatment processing under 80°C.
Storage Life: 12 months