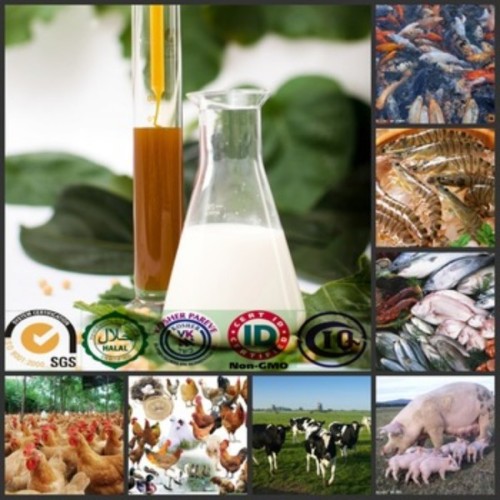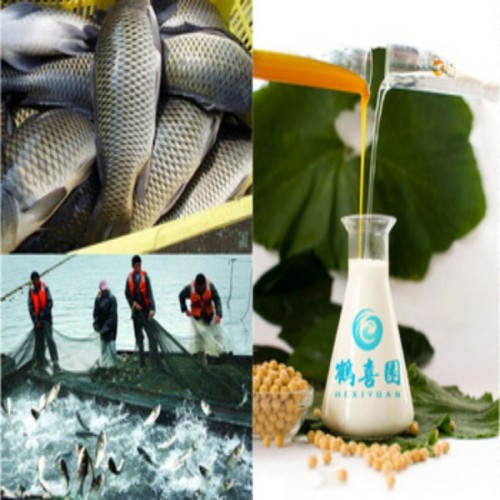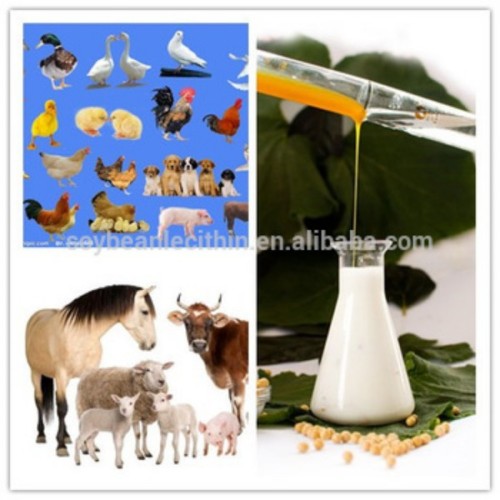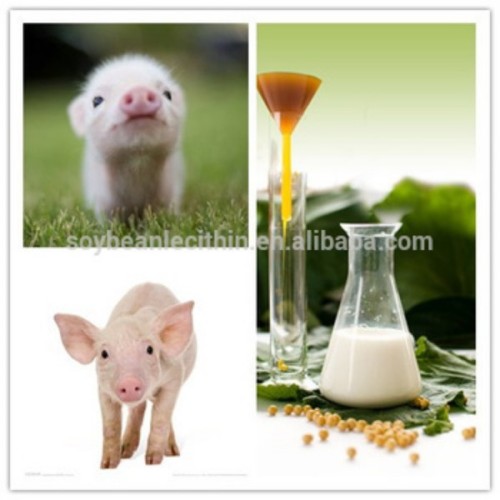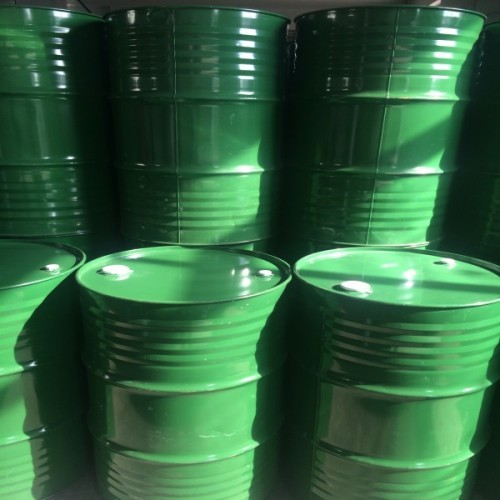 soybean water soluble lecithin
Model

HXY-2S
Min. Order

1 ton
Item specifics
CAS No.

8002-43-5
Other Names

soya lecithin
MF

C40H82NO9P
EINECS No.

232-307-2
Assay Acetone insoluble:

58%
Ether insoluble:

≤0.1%
Acid value:

≤30mgKOH/g
Moisture:

≤1.0
Color, Gardner 5%:

≤12
Certification

Halal Kosher
Description
Feed grade Modified soya lecithin (water-soluble)
Item No: HXY-2S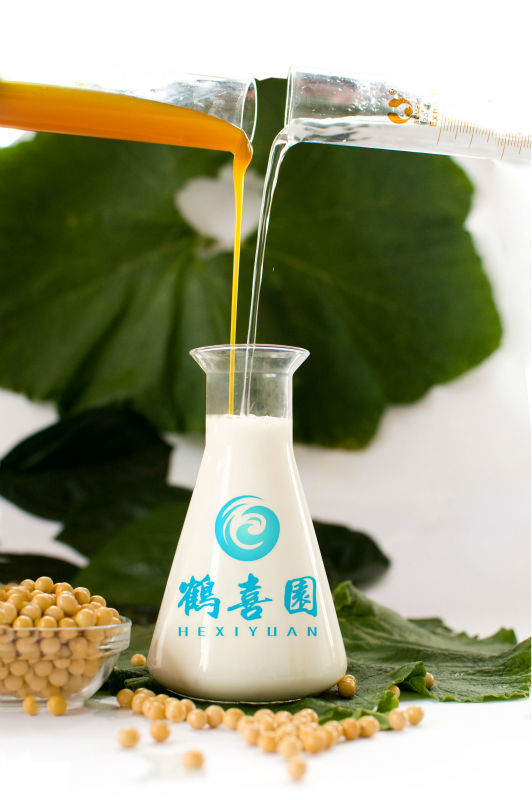 Specification:
Item

Model

Acetone insoluble, %

Ether insoluble,%

Acid value, mg KOH /g

Moisture and volatile, %

Color, Gardner 5%

Peroxide value, mmol/KG

Solubility test

HXY-2S

≥58

≤0.4

≤30

≤1.5

≤9

≤5.0

Good
Description :
1., This product is a new substitute of soya lecithin with rich lecithin (PC) cephalin (PE) inositol phospholipids (PI). As its strong water- soluble property, light color appearance and good liquidity, it is easy to be added particularly in the liquid ingredients. It will form a milky liquid after being mixed with water.
2., This product can strengthen the immunity of animals.
3., According to the product emulsification features, it can promote the animal enteric emulsion after using this soya lecithin, so as to have the high absorption.
Function
cyprinoid

Add phospholipids 2-5%, then can increase weight 15%, increase rate of weight growth to 30%, save feed 20.3%, reduce feed coefficient 2-8%,increase utilization of fat 3.5%, increase protein effective rate 30%, increase survival rate 2%.

shrimps

Add phospholipids 2-5%, increase weight 15%, increase relative growth rate 36%, increase survival rate 8%, save feed 13%.

table poultry

Add 2% in earlier stage, add 2.5% in mid-term, add 3% in later stage, then daily Weight increased by 8%, feed efficiency can be increased by 7%, survival rate can be increased by 1.5%, the economic benefit can be increased by 2%.

Layer

laying hen

Adding phospholipids 1-3%, increasing laying rate 6%, increasing the weight 2.8g per egg, reducing the feed consumption 7.8% per egg, reducing protein consumption 7.2% per egg,extending the peak of laying eggs for half month, the phospholipids in yolk is 93mg/g.

breeding hens

In hot and humid season, add phospholipids 2%, laying egg rate will increase 7%, economic benefit will increase 6%.

pigs

Add phospholipids 2-6%, daily weight increasment 8%, feed consumption will decrease 7%, economic benefit will increase 7%,and immunity also can be increased.

cows

Cattles

Feed 100-200g soybean lecithin powder every day, daily weight increased by 10%; Add phospholipids 4—6% to milk cow feed , daily milk yield can be increased by 4—10%.
Soya lecithin liquid feed grade is good feed additive with following advantages in animals:
Digestion & Absorption Enhancer:
When health & feed of bird is good then its absorption of nutrients is very important. Also intestine of poultry birds has small length & less transmit time, so it is important to absorb maximum nutrients in less time.
Soya lecithin liquid feed grade increases absorption of nutrients after digestion by improving the membrane permeability of lipid Bilayer membrane of small intestine
Soya lecithin liquid feed gradecontains 8 to 10 percent Lysophosphatidycholine(LPC)
LPL produced by hydrolysis of phospholipids It includes...
Lysophosphotityl Choline (LPC),

Lysophosphotityl Ethanolomine (LPE),

Lysophosphotityl Inositol (LPI),

Lysophosphatidic Acid. &
Other lysophosolipids.
The problem of fat digestion is that process takes place in an aqueous environment as in GI tract. Although fat is not soluble in water. Lysol has more HLB value (9-11) so it has superior emulsification action in O/W emulsion (GI) than PLs due to formation of smaller micelles. Fine emulsification of fat in GI gives more digestion & absorption of fat in body of poultry bird.
Growth & weight Enhancer:
Absorption enhancer & fat emulsifier properties of Verolec HE increases growth rate & weight of poultry bird. Thus absorption of breakdown products i. e. amino acids, simple sugar, fatty acids, vitamins, minerals & other additive is optimized leading to efficient growth & production performances of Birds.
Uniform distribution in Feed:
In feed manufacturing process DOC, Oil, Vitamins, Minerals are used, which is not uniformly distributed in each and every pellets of feed and may result high FCR rate further adding up cost. Apart from LPC Soya lecithin liquid feed gradealso has strong emulsion properties (especially oil in water) and leads to uniform mixing of all necessary nutrients in each and every pallets. Hence resulting to better FCR & body weight
* Soya lecithin liquid feed grade balance the ingredients in poultry feed by giving polyunsaturated fatty acids, choline, inositol, and organic phosphorus.
* It contributes to correct feed homogenization and to help fat catabolism. This leads to optimum energy efficiency and better farm operation.
Ideal for..
Poultry Feed

Fish Feed

Prawn feed

Shrimp feed

Other aquatic animal feed.

Pig & Pet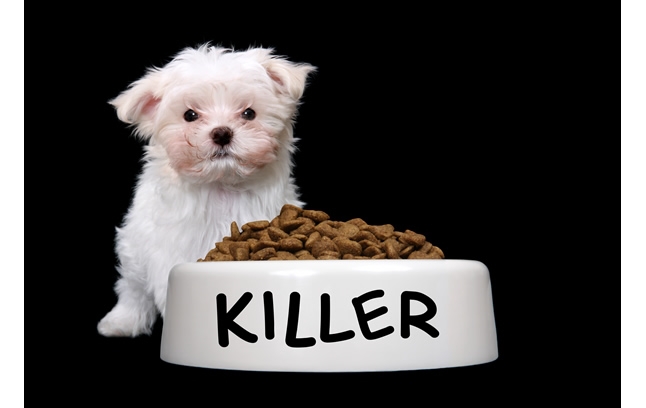 Status:
Tan or brown transparent liquid
Storage:
1) Be set to cool.dry and ventilated place .away from Fire source.
2) Sealed, avoid light, Prevent from rain and strong acis or alkali.
3) Lightly transported and protected from package damage.
Storage life/Shelflife:12 months
Carried Standard: the international standards, such as BP, USP, FCC, etc. and China National Standard
Liquid ( without pallet )
1. 200kgs net weight steel drums(small mouth & top open)
small mouth :1x20 fcl can load 98 drums( two layer standing and one layer sleep), with 19.6tons total.
top open: 1x20 fcl can load 80 drums ( two layer standing ), with 16 tons total
2. 20 liters Portable plastic drums, with 12 tons total
3.200kgs HDPE drums:1x20 fcl can load 80 drums ( two layer standing ), with 16 tons total
4.1MT IBC drums:1X20fcl can load 20 IBC drums, with 20tons total
5.Flexi bag packing with 22 tons total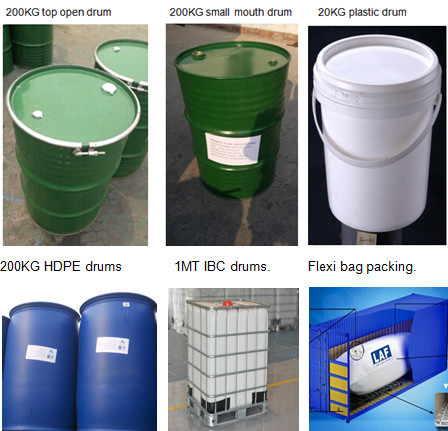 Loading pictures:

Logistics: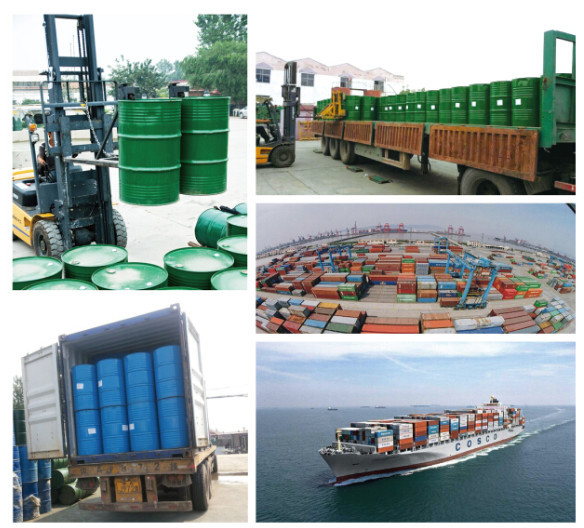 Tianjin Hexiyuan Soya Lecithin Technology Co., Ltd, was founded in 2011 with three factory in china,head factory is located in Duliu Town,Jinghai County,another non gmo produce base located in helongjiang city,we also have one process factory in guangxi ,china
We are pleased to introduce ourself as leading producer of soya lecithin products in china with two factory ,more than eight processing line,
Gmo and non gmo in different pipe and tank ,our factory are approved by SGS,if you are interested in soya lecithin,please contact us for a better price and other.
— Our head factory have three workshops,with eight special heating room,four processing tank,one fitler tank, three film evaporators,two condensers, some raw material storage tank, and more than eight finished products tank etc.
— We have our own testing lab,when the raw material arrived to our factory, we will test it then processing. When the products finished , we will test it again ,when it is ok, we will delivery the goods to our clients.
Standard:
Free samples can be sent on request:
Contact: