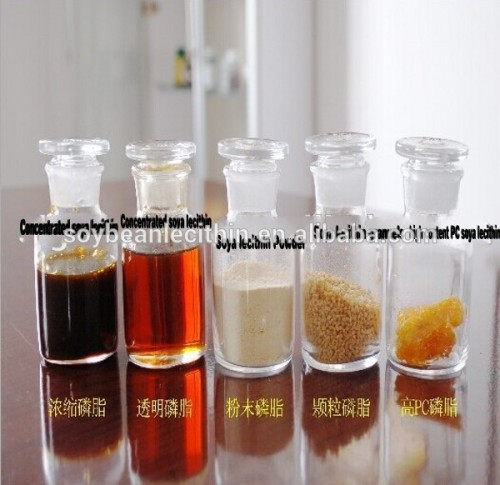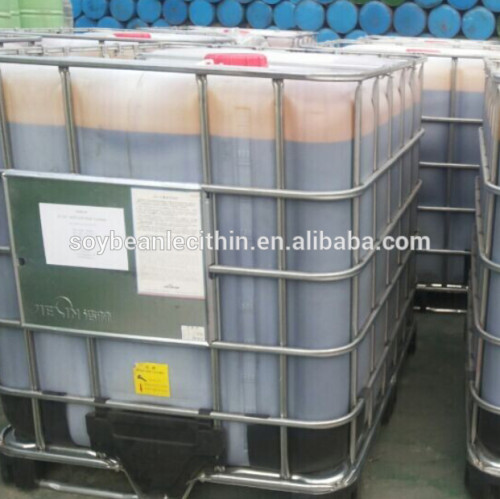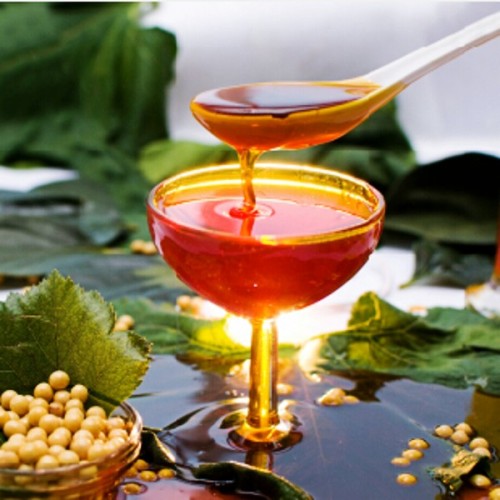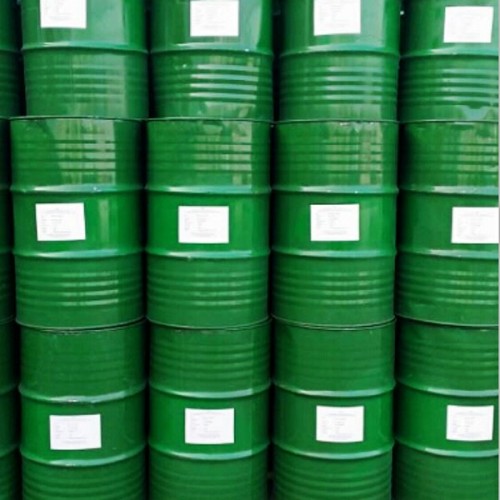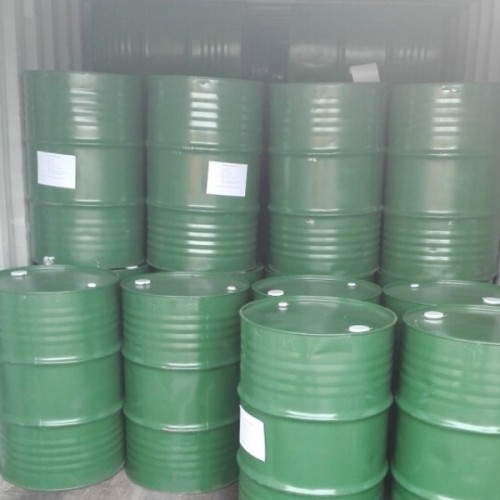 liquid lethicin,soya lecithin suppliers,lecithin additive
Model

HXY-6ys
Min. Order

1 ton
Item specifics
CAS No.

8002-43-5
Other Names

SOY LECITHIN
MF

C12H24NO7P
EINECS No.

232-307-2
FEMA No.

003
Type

Antioxidants, Emulsifiers, Nutrition Enhancers, Stabilizers
lecithin

60
pc

15%
hexane

0.2
Acid value (mgKOH/ g)

30
Description
Soya lecithins for yeast-leavened &yeast-raised products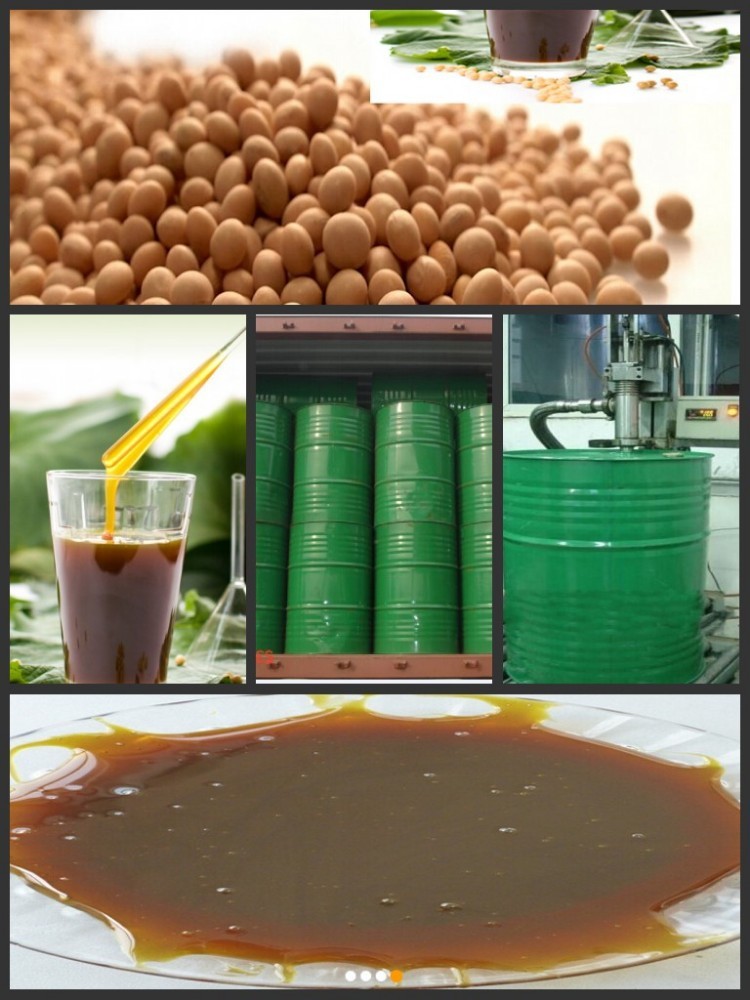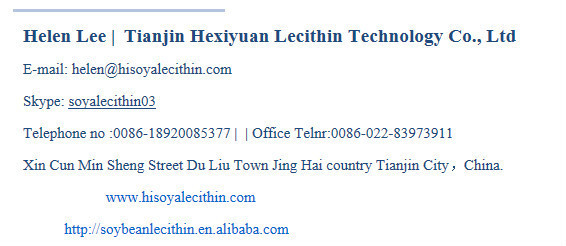 Food Grade
Ice Cone / Wafer
Our R & D have introduced a new product of Soya Lecithin for Ice-Cones/ Wafers. The main Characteristics of the product is to maintain high quality, resistance to moisture, stops crackness and to improve the shapes etc.
The product is very good improving agents for the quality of Ice-Cones/Wafers. It preveent moisturization, minimize crackness of cones/ Wafers.
Bakery
Lecithin, Which is a mixture of various phospholipids, is a natural emulsifer, combining many characteristics that improve baked goods. Lecithin has been used for years in baked goods. like bread to improve the extensibility and elasticity of doughs, which enhance their handling properties (18). Lecithin is also and antioxidant and enhances the stability of vitamins in bakery goods. It helps improve the volume, crumb structure, and tenderness of bread. It supports the effects of oter active baking ingredients, can partia lly compensate for fats and protein, and can improve shelf life and dispersibility in an aqueous system like doughs and batters. Lecithin has dough-strengthening properties, which benefit yeast-raised baked goods. It also helps to control batter viscosity for pancakes and other batter products, helping create a consistent, controlled flow. Some soy lecithin can improve the fermetation stability of yeast doughs and, through its interaction with the starches in the flour, retards aging and the drying-out of baked goods. In cookie manufacturing, addition of lecithin hekps to obtain a smooth, easily formed dough. Cookies made with lecithin remain pleasantly crumbly so that it may even be possible to reduce the fat content. Also, lecithin retards the oxidation of fat so cookies stay fresh longer. in sweet, yeast-leavened baked goods, such as milk bread and puff pastry, lecithin ensures optimization of the gluten structure and a more homogenous distribution of other ingredients so that significantly improved results can be obtained. In flat wafers, twisted ice cream cones, and pressed cones for soft frozen custard, addition of lecithin contributes to the homogenous distribution of the hydrophilic and lipophilic dough componets, improves release from the irons, supports browning reaction, and makes for more stable wafers that are less likely to break. Lecithin helps form a fine film around the yeast particles in frozen pizza, thus protecting them from cold damage. The improved fermentation stability offered by lecithing give the food producer more leeway when baking the product.
Confectionery
It initialy mix batches of confectlonery hard-boiled & choccolates, save from dryness to the batches of confectionery colour will we improved.
Our lecithin greatly reduces the enabling particles of the choclate.
Sugar and milk products to be coated, improving flow and mixing ability.
In other words "our lecithin works as excellent viscocity Modifier" typical usage levels are 0.2%-0.6% of total product weight.
Biscuit
It reduces the need of fats to about 20% to 25% in Biscuits or any product after reducing the fats, Percentage of shining of product remains the same.
Shelf time of Biscuits increases and Flavour, taste of Biscuits improves.
"Our lecithin here works as excellent Emulsifier" the main function of this product is to remove the rough surface of your biscuit and to increase the shining and decency of Biscuits.
It increases the softness of the biscuits.
Technical data:
| | |
| --- | --- |
| ITEM(HXY food grade) | SPECIFICATION |
| Acetone insolubles(%) | 60-63 |
| Hexane insolubles(%) | 0.3 |
| Moisture(%) | 1.0 |
| Acid value(mgKOH/g) | 30 |
| Peroxide value(meq/kg) | 5 |
| Appearance | 14 |
Packaging and shipping:
Our factory provide many packaging,20kgs plastic drums.200kgs new iron drums,one tons IBC drums or hdpe,ldpe.