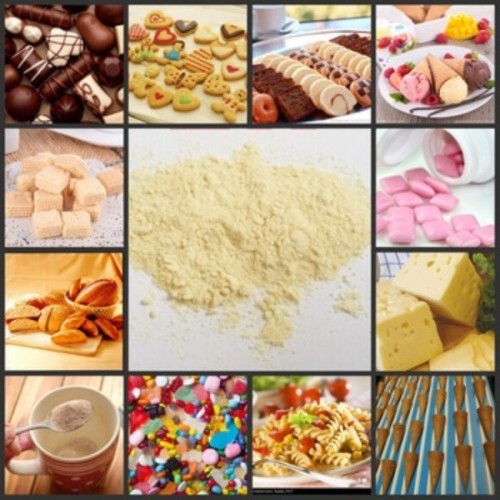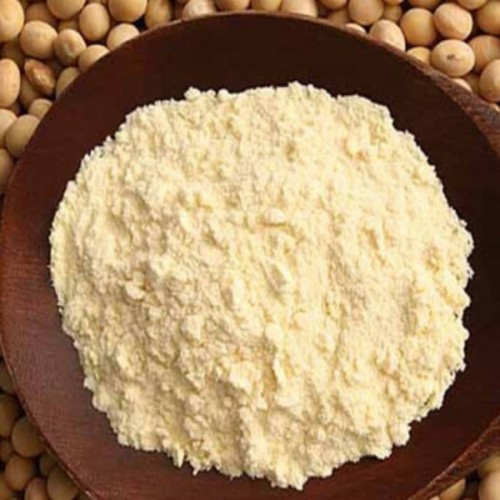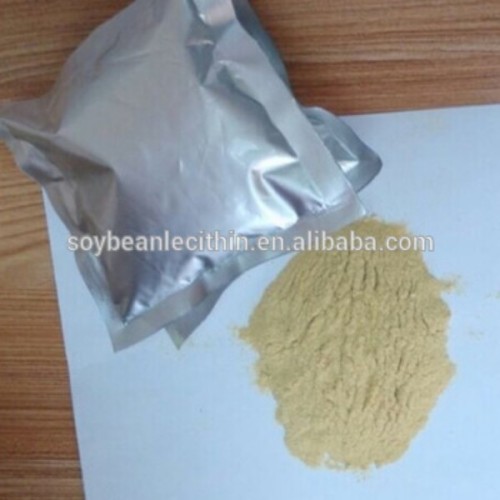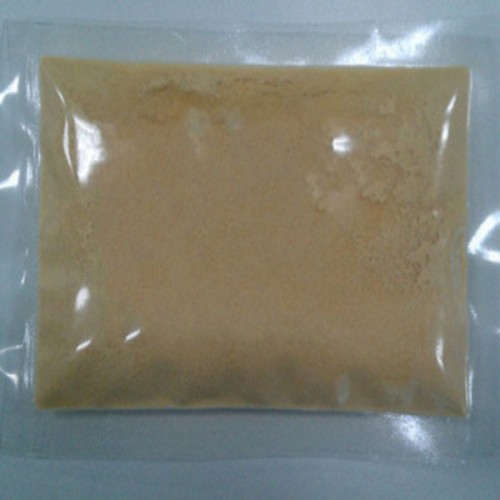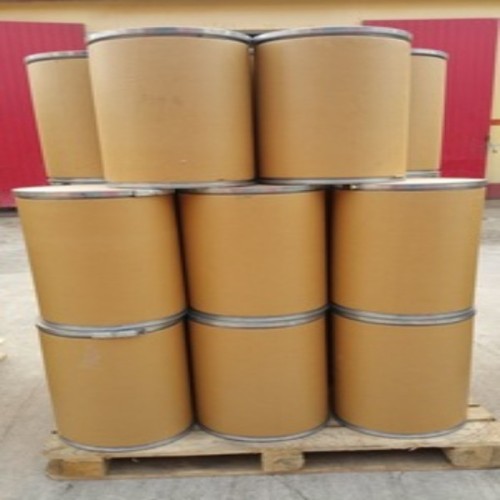 soybean lecithin powder
Model

HXY-PLF
Min. Order

1 ton
Item specifics
CAS No.

8002-43-5
Other Names

soyabean lecithin
MF

C12H24NO7P
EINECS No.

232-307-2
Assay Acetone insoluble:

≥98%
Ether insoluble:

≤0.3%
Acid value:

≤30mgKOH/g
Moisture:

≤1.0
Peroxide value meq/kg

≤10
Certification

Halal Kosher
Description
Powder soybean lecithin series:
Specification

Acetone insoluble%

Moisture water %

Ether insoluble

%

Acid value

Mgkoh/g

Peroxide value

meq\kg

PLS

≥98%

≤1.0%

≤0.1%

≤30

≤10

PLF

≥98%

≤1.0%

≤0.3%

≤30

≤10

PLP

≥96%

≤2.0%

≤0.3%

≤30

≤10

PLW

≥98%

≤1.0%

≤0.3%

≤30

≤10
Application:
Grade

Application:

Function

PLS

Medicine , health care products ,High-grade food

1,High biological activity,

2,keeping that the final product specific components,

3., Enhancing the quality of the finished product greatly

PLF

Bread, cakes, biscuits and other baked products

1., Increasing the food flexibility,

2.,Reducing viscosity,

3,Making our products more soft, more

stronger Aroma and not easy to be lost

Milk powder ,soybean milk powder

1,Nutrients,

2, improving product blunt tonality,

3,enhancing product stability,

4.,preventing agglomeration, increasing dissolution

GUM BASE

To improve the flexibility, moisturizing, improve chewing mouthfeel

Meat product

1,Promoting fat water solubility and dispersion,

2,Guaranteeing the quality of products and the quality and structure uniformity

PLP

Eel feed

1.,Significantly promoting the growth of larvae and survival rate,

2., Improving eel feed persistence in water,

3.,Providing fatty acid, choline and inositol for eel demand

Other high-grade feed

Providing the necessary nutrients, choline, fatty acids, inositol, etc.)

PLW

Cookies emulsifier

Water -soluble powder, dispersion is stronger.To prevent caking, increase instant of the product.
Application to Bread, steamed bread and cakes:
As emulsifier, wetting agent ,antioxygen: add lecithin 0.6 ~ 1% can make the water in the dough evenly dispersed, increase the extensibility of the bread, flexibility and expansibility, moisture not easily loss, keep the bread soft performance, the stoma of the bread heart is small and the swelling is loose, make bread more soft, slow hardening of the bread.
Chocolate:
Application to chocolate
1. As emulsifier: Accelerate the dissolution rate of cocoa butter in sugar, make it completely dissolved and dispersed homogeneously in the chocolate syrup, prevent fat cream phenomenon.
Reduces the surface tension of chocolate, chocolate improve surface structure, non-stick teeth when eating, and refreshing, and smooth surface of the chocolate and maintain luster, improve the quality of food.
2. As release agent : Can improve the chocolate syrup filling mold filling and solid degrees, make the filling mode of chocolate plate convex concave, edges and corners, and can improve the demoulding integrity of chocolate plate, improves the chewing taste of chocolate.
3. As wetting agent : Can improve the water resistance of chocolate, enlarge the humidity range of chocolate processing.
(1) Add 2-5%.
(2) In the milk chocolate, white chocolate, in order not to affect the colour and iustre, appropriate chooses decolorizing soya lecithin.
Ice- cone /wafer:
1. soya lecithin is applied to the Ice- cone and wafer manufacture , mainly for emulsifier, wetting agent.
2. As release agent, soya lecithin help to shape: add lecithin can improve the fragile tube and wafer during demoulding integrity, at the same time also can prevent peeling phenomenon .
Biscuit:
Soya lecithin used in biscuit production, mainly as emulsifier, wetting agent and release agent.
1. Add soya lecithin in the crisp biscuit ,can convenient demoulding also play a role on puff.
2. The toughness effect to the improvement of the appearance and shape of biscuits
3. In sandwich biscuit production process, as emulsifier, can make butter, sugar better fusion, more exquisite taste of sandwich.
Confectionary:
1.As moisturizing and wetting agent :can improve the properties of candy and prevent the sugar recrystallization, can improve the wetting properties of food, also have a good dispersion.
2. Can make the products taste good, no oil leakage, not stick in the process of machining cutting knife, improve processing conditions.
Margarine:
As emulsifier: add 0.1 ~ 0.3% soybean lecithin make fat mixing of various kinds of melting point. At the same time ,soya lecithin has the ability to resist oxygen, it can prevent the margarine from rancidity, prolong shelf life.
Macaroni, egg noodles, and liner:
Emulsifier, moisturizing agent, antioxidant: Make water, surface can better fusion, increase the noodles and the elasticity of the dough, can prevent the pasta water evaporation, the colour and iustre of all kinds of food
Ice cream:
Increasing the smoothness of the product, but also can prevent the products "sandy" phenomenon, reduce the dosage of egg yolk to cream, stable performance.
Instant powder:
Add 0.2% lecithin powder, dissolution ability increased significantly .
Gum chewing gum:
As emulsifiers for flavor carrier and the gum base, component dispersed uniformly and reduce the viscosity and adhesion, easy extrusion, cutting and separating; increase the toughness, soft texture, delicate lubrication to prevent sticky teeth, chewing pure taste, to extend the shelf life.
Storage :
Soybean lecithin products easily absorb moisture from the air, it must be sealed storage and transportation, preserving/keeping in a cool and dry place .
You can do heat treatment processing under 80℃.
Storage Life: 12 months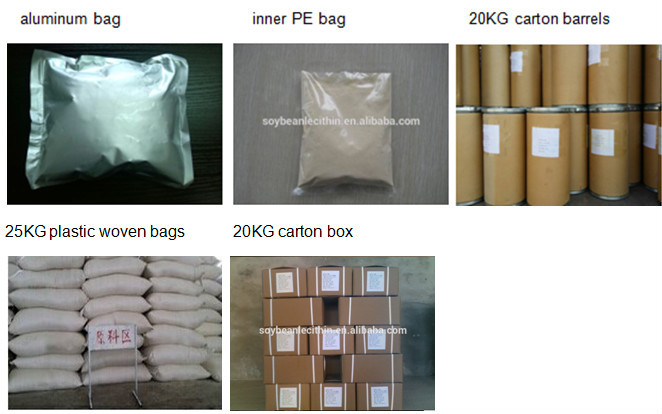 Packing:
Net Weight: 20kgs/carton(5kg*4bag or 10kgs*2bags)
(Outer carton Size: 520X380X220MM)
Inner PE bags, outer packed with aluminum foil bag, then packed in carton box. Or as per customer's request.
1. Out put 5000mt per year , both in Chinese domestic and abroad market, Shareing 50% domestic share.
And 50% trading company buying from us to resale. Besides, we have very good relationship SOYA LECITHIN POWDER & GRANULE associate factory.
2.We can export from Qingdao,Tianjin,Fangcheng port china. Head factory located in tianjin, another one loated in guangxi china.
3.Our crude raw material from china govement oil plant,the price and quality is very good ,then we put our own tank for deeping processing accroding to different requirement.
4.,Factory approved by SGS.
Factory: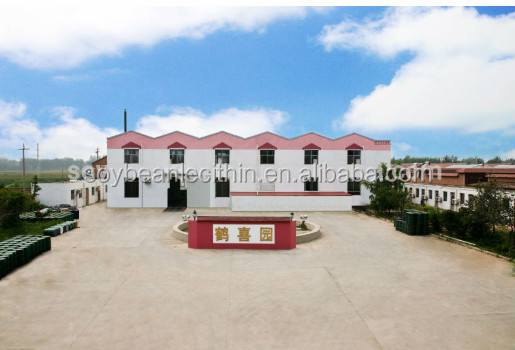 wokshop lab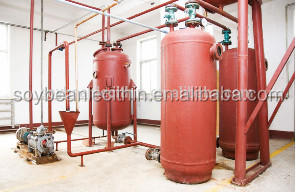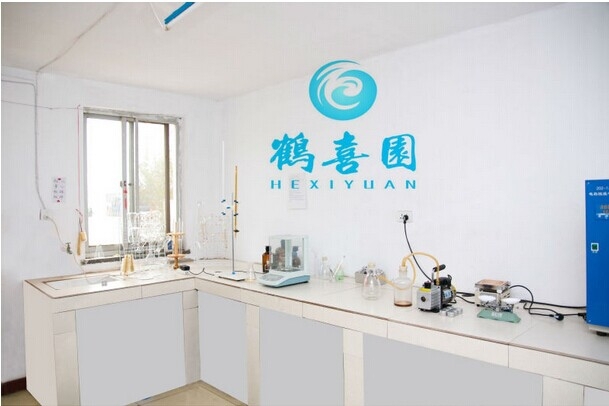 Stabdard: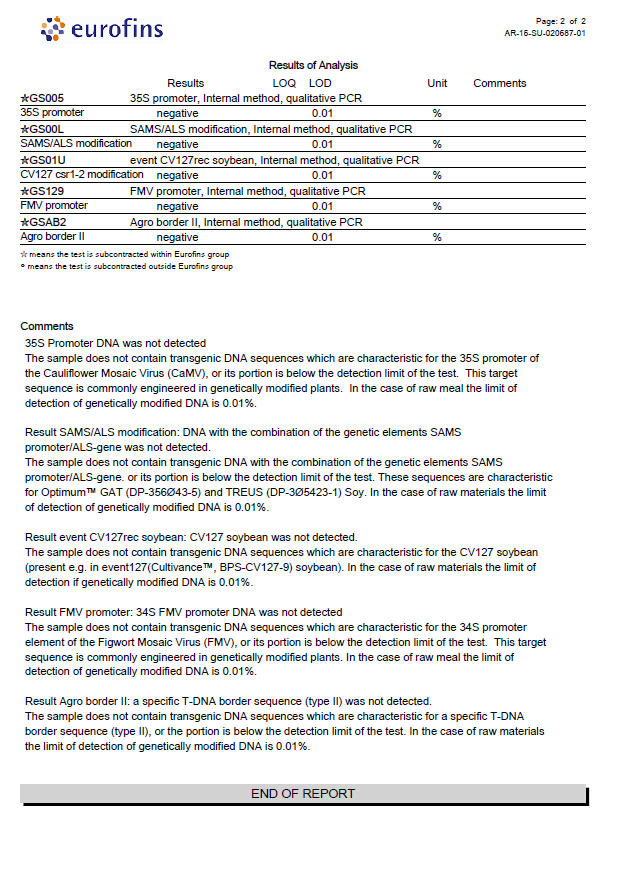 Free samples: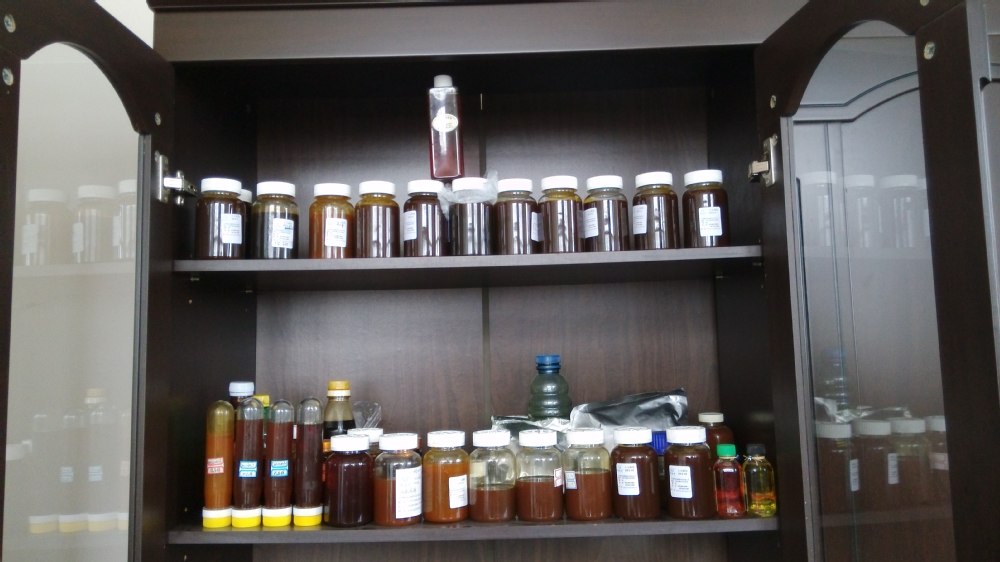 Contact: