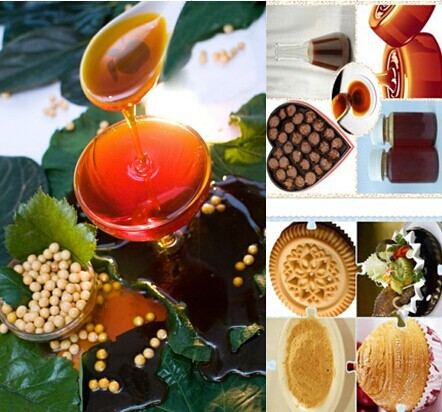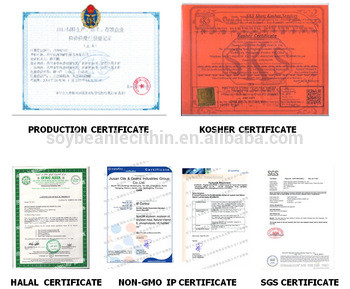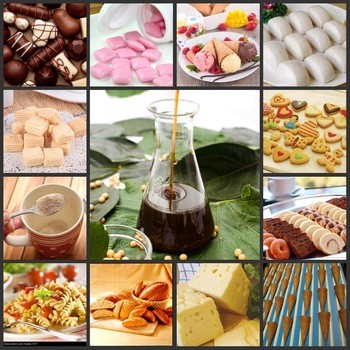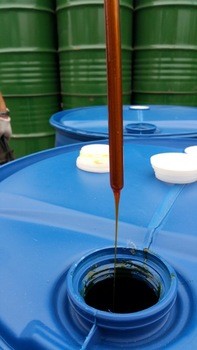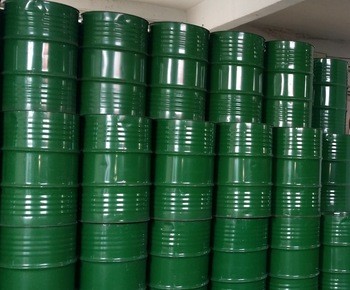 emulsifier soya lecithin acetylcholine
Model

HXY-1SP
Min. Order

1 metric ton
Item specifics
CAS No.

8002-43-5
Other Names

soybean lecithin
MF

C12H24NO7P
EINECS No.

232-307-2
FEMA No.

FEMA
Type

Acidity Regulators, Antioxidants, Chewing Gum Bases, Colorants, Emulsifiers, Enzyme Preparations, Flavoring Agents, Nutrition Enhancers, Preservatives, Stabilizers, Sweeteners, Thickeners
Acetone insoluble %

≥60
Ether insoluble %

≤0.5
Acid value mgKOH/g

≤30
Moisture, %

≤1.0
Description
1SP HOT SALE! Factory Direct Supply pure natural organic liquid Soya Lecithin with reasonable price CAS:8002-43-5
IN FOOD: as natural emulsifier, antioxidant, wetting agent, viscosity. Modifier FOR ICE CONE / WAFER, BAKERY, CONFECTIONERY, BISCUIT.
Specification:
Technical Data Sheet

Product Name :

Soya Lecithin Liquid

Grade:

Food Grade

Descriprion:

Soya lecithin consists of three types of phospholipids,

phosphatidylcholine (PC),phosphatidylethanolamine (PE)

and phosphotidylinositol (PI).It is extracted from SoyaBean.
PHYSICAL AND CHEMICAL STANDARDS
Appearance

Light brown to yellow, viscous liquid.

Taste/odour

Tasteless, Predominantly Soya

Acetone Insoluble

62% Minimum

Hexane Insoluble

0.3% Maximum

Moisture

1.0% Maximum

Acid Value

30 KOH/g Maximum

Peroxide Value

5.0 meq/kg Maximum

Color (Gardner)

12 Maximum

Viscosity(at 250C Brookfield)

60-140 Poise Maximum

Heavy Metals (Lead Pb) :

100 ppb Maximum

Heavy Metals (Arsenic As) :

10 ppb Maximum
FREE CHARGE test samples.
Certificate:
Storage:
1) Be set to cool.dry and ventilated place .away from Fire source.
2) Sealed,avoid light,Prevent from rain and strong acis or alkali.
3) Lightly transport and protect from package damage.
Storage life/Shelf life: 18 months
Carried Standard:
The international standards, such as BP, USP, FCC, etc. and China National Standard.
Quotation:
PROPERTIES OF FOOD GRADE SOYA LECITHIN
It contains lecithin, cephalin, cardiolipin, phosphatidic acid (PA), phosphatidylglycerol (PG), acetal phospholipid, lysophosphatidic.
It is insoluble in acetone, vegetable oil and animal fat.
It is soluble in ethanol, ether, hexane and organic solvents.
Easily absorbs moisture and in water forms a stable emulsion.

APPLICATION OF FOOD GRADE SOYA LECITHIN
It is used as a natural emulsifier in bio-chemical studies.
It is used as a lubricant, source for phosphate and essential fatty acids.
It is used in the food processing industry in the making of bakery foods, biscuits, ice-cone, cheese, dairy products, confectionery, instant foods, etc.
It is used in the pharmaceutical industry analgesics and emulsifier.
Best quality soya lecithin is used as dispersant in fat emulsion agent, anti-tumor agent and penicillin.
It is used in the manufacture of paint and coating, explosive, ink, fertilizer, cosmetic etc.
It is used in Dietary complementary and infant food.
It has anti ageing properties, repair cell damage and improve membrane function.
It helps in regulating blood fat and also lower cholesterol level.
Liquid ( without pallet )
1. 200kgs net weight steel drums(small mouth & top open)
small mouth :1x20 fcl can load 98 drums( two layer standing and one layer sleep), with 19.6tons total.
top open: 1x20 fcl can load 80 drums ( two layer standing ), with 16 tons total
2. 20 liters Portable plastic drums, with 12 tons total
3.200kgs HDPE drums:1x20 fcl can load 80 drums ( two layer standing ), with 16 tons total
4.1MT IBC drums:1X20fcl can load 20 IBC drums, with 20tons total
5.Flexi bag packing with 22 tons total
Pallet:Wooden fumigation pallets can be added as per request.
Adding pallet: all 200kgs drum,4 drums on one pallet,20 pallets, 80 drums/16mt for 20'fcl max.
1. Output 5000mt per year , both in Chinese domestic and abroad market,Shareing 50% domestic share.
And 50% trading company buying from us to resale.Besides, we have very good relationship SOYA LECITHIN POWDER & GRANULE associate factory.
2.We can export from qingdao,tianjin,fangcheng port china.Head factory located in tianjin,another one loated in guangxi china.
3.,Our crude raw material from china govement oil plant,the price and quality is very good ,then we put our own tank for deeping processing accroding to different requirement.
Services we can provide:
1.We supply high purity soya lecithin in and out of China.
2.The packaging can be customized as per client's specification.
3.We provide free charge test samples.
4.We give quality assurance and our products may be issued by regular invoices as proof of purchase.
5.Our best food grade soya lecithin is ISO approved
Contact:
Q1: Are you a manufacturer or trading company?
A1: A company integrated with industry and trade.
Q2: What about the payment methods?
A2: We accept T/T, L/C for big amount, and for small amount, you can pay us by Western Union,Moneygram etc.
Q3: How much does it cost to ship to my country?
A3: It depends on seasons. Fee is different in different seasons. You can consult us at all times.
Q4: What's your delivery time?
A4: Usually we produce within 15-25days after the payment confirmed.
Q5:When will i get reply?
A5:We ensure you fast response, fast service .Emails will be replied in 12 hours,your questions will be answered in time
Q6: How about the packing?
A6: Usually we provide the packing 200kg / steel drums or 20kgs / plastic drums. Of course, if you have special requirements on them, we will according to you.
Q7:How about the validity of the products?
A7:According to the products you ordered.
Q8:What documents you provide?
A8:Usually, we provide Commerical Invoice, Packing List, Bill of loading, COA , Health certificate and Origin certificate. If your markets have any special requirements, let us know.
Q9: What is loading port?
A9:Usually Tianjin.