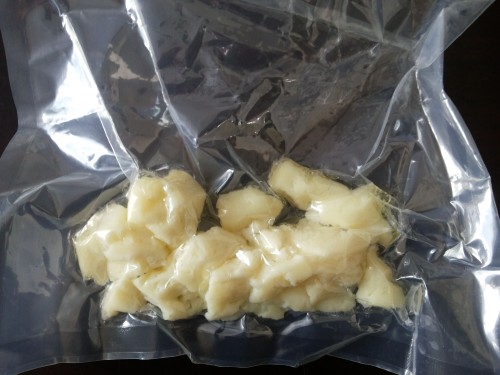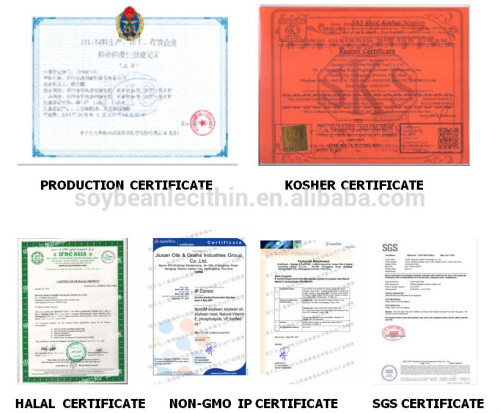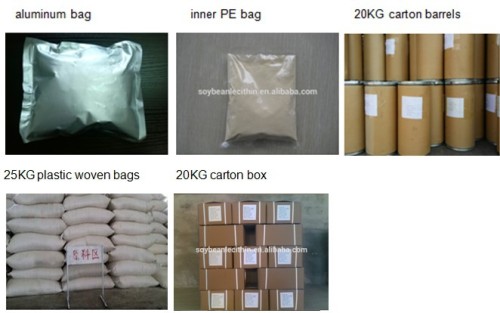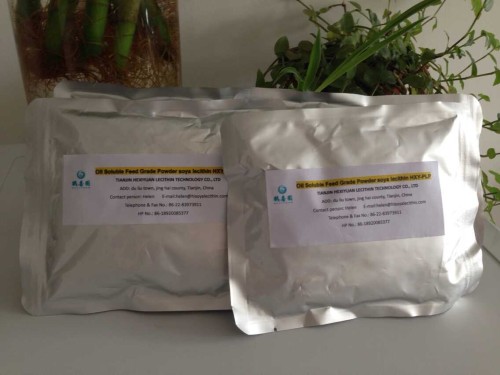 Phosphatidyl choline/soya lecithin (pc) series
Description
Phosphatidyl choline/soya lecithin (pc) series
1. Brief Description:
soya lecithin (scientific name phosphatidyl choline,referred to as PC) use powder soya lecithin as raw material, through ethanolextraction, refining process then become yellow waxy products.This kind of Lecithin is one of thehealth care products for brain, lipid-lowering .The content of PC play animportant role in nutrition and health, other health food, medicines aredeveloped around the content of PC.

2. Specification:
PC content

Hexane insolubles%

Moisture and volatile matter%

acid value

mgKOH/g

peroxide value

meq/kg

PC15

≤1.0%

≤1.5%

≤30

≤10

PC25

≤1.0%

≤1.5%

≤30

≤10

PC35

≤1.0%

≤1.5%

≤30

≤10

PC60

≤1.0%

≤1.5%

≤30

≤10

PC75

≤1.0%

≤1.5%

≤30

≤30
3. Application:
PC level apply topharmaceutical, industrial mold release, the emulsifier, high-end cosmeticsmoisturizing agent, dispersant, etc.
4. Packing Details:
LIQUID SOYA LECITHIN :By 200kgs net weight steel drums(small mouth & top open),200kgs HDPE drums,20liters Portable plastic drums,1MT IBC drums.Flexi bag packing.
POWDERED SOYA LECITHIN & PC:By 20kgs carton box/carton barrels: Inner PE bags, outer packed with aluminum foil bag, then packed in carton barrels.
PALLETS:Wodden fumigation pallets can be added as per request.
5. Storage:
Be set to cool.dry and ventilated place .away from Fire source.Sealed,avoid light,Prevent from rain and strong acis or alkali.Lightly transport and protect from package damage.
6. Shelf time:12 months