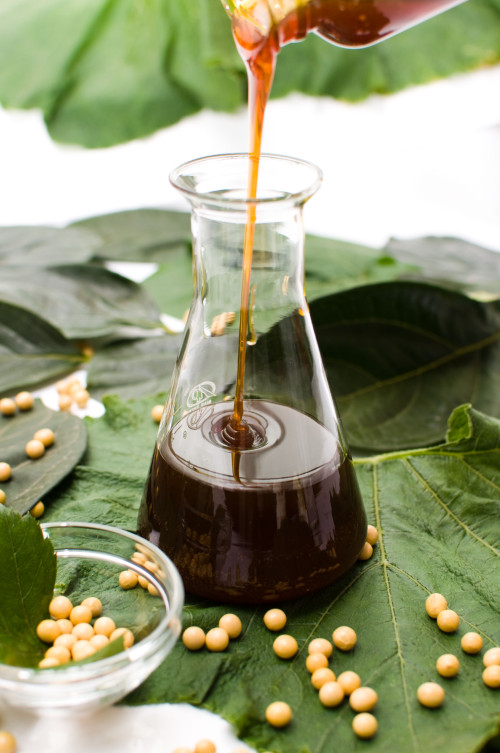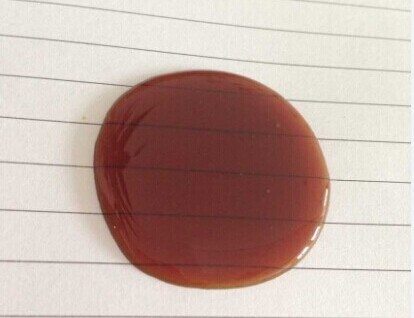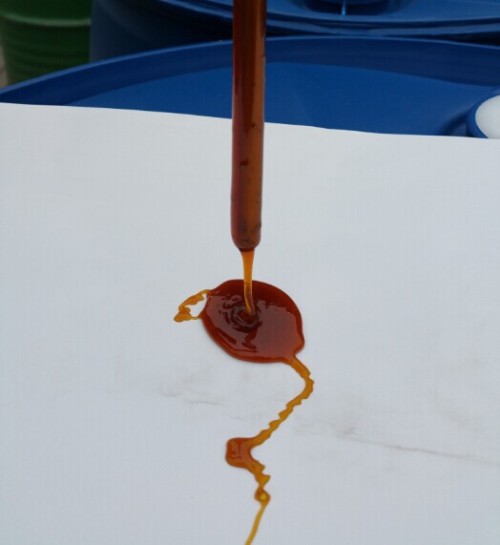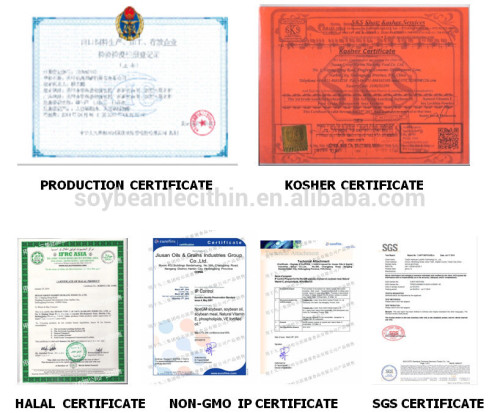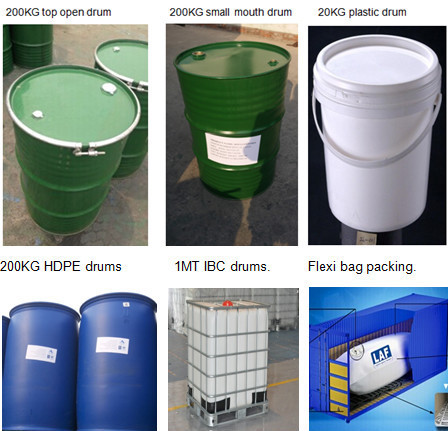 Soya lecithin for leather fatliquor
Model

HXY-1H
Min. Order

1 ton
Description
Soya lecithin for leather fatliquor

1. Brief Description:

Leather grade soyalecithin can thoroughly solve series of phospholipids problems such as the uneventexture, the poor liquidity and the unstable quality, etc. The packing is irondrums, such packing can avoid being contacted with air too much to reduce themildew problem of leather after compounding process.

2. Specification:
Item

product model

Acetone insoluble, %

Ether insolubel,%

Acid value

mgKOH /g

Moisture & volatile, %

Color, Gardner 5%

Hydroxyl value

(mgKOH/g)

Saponification

(mgKOH/g)

HXY-1H

≥60

≤0.5

≤30

≤1.0

≤14

150-170

≤210
3. Application:
This soya lecithin as a raw material for leather fatliquor,it can have very good function of emulsification and osmosis. And the leatherwill become more soft, luster after using such soya lecithin.
4. Packing Details:
LIQUID SOYA LECITHIN :By 200kgs net weight steel drums(small mouth & top open),200kgs HDPE drums,
20liters Portable plastic drums,1MT IBC drums.Flexi bag packing.
POWDERED SOYA LECITHIN & PC:By 20kgs carton box/carton barrels: Inner PE bags, outer packed with aluminum foil bag, then packed in carton barrels.
PALLETS:Wodden fumigation pallets can be added as per request.

5. Storage:
Be set to cool.dry and ventilated place .away from Fire source.
Sealed,avoid light,Prevent from rain and strong acis or alkali.
Lightly transport and protect from package damage.


6. Shelf time:24months